Born in the Swedish south, Frank was raised on american music. Merle Haggard, Elvis, Jimmie Rodgers and George Jones was played on the stereo by his father (who goes by the nickname Daddy Frank from one of Haggard's songs). Frank started playing guitar quite late in life, and fiddle and mandolin even later, but this has not hindered him from writing some of the best Americana this side of the new millennium. He has taken his name inspired by John Dilleshaw who performed under the name Seven Foot Dilly. The interesting thing is that Dilleshaw wasn't really seven foot tall. He was only 2 meters just like Frank.
Seven Foot Frank performs as duo with his very talented cousin Luke on the banjo and the mandolin. Together their powerful harmony singing makes all Frank's weird tales come to life.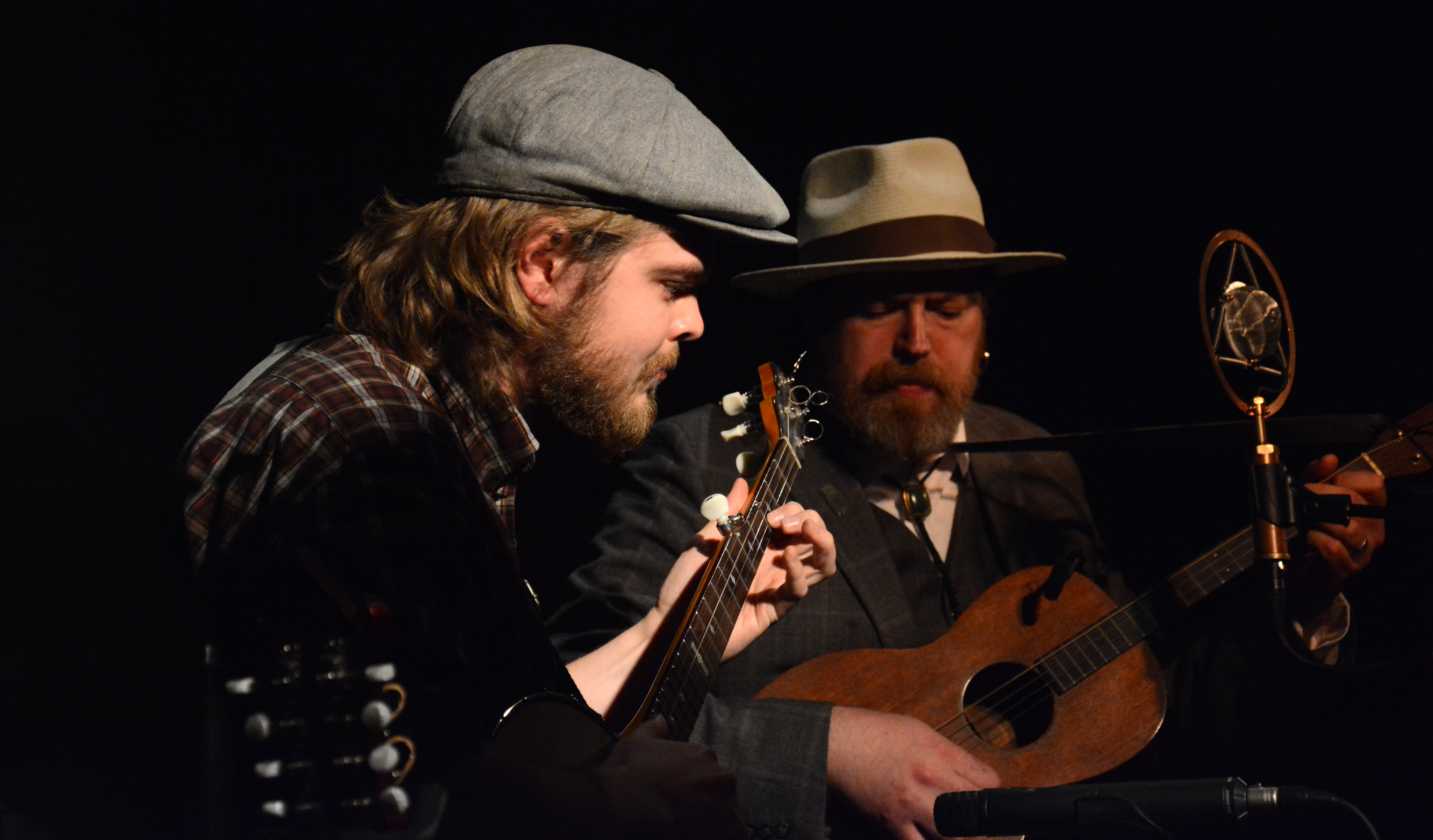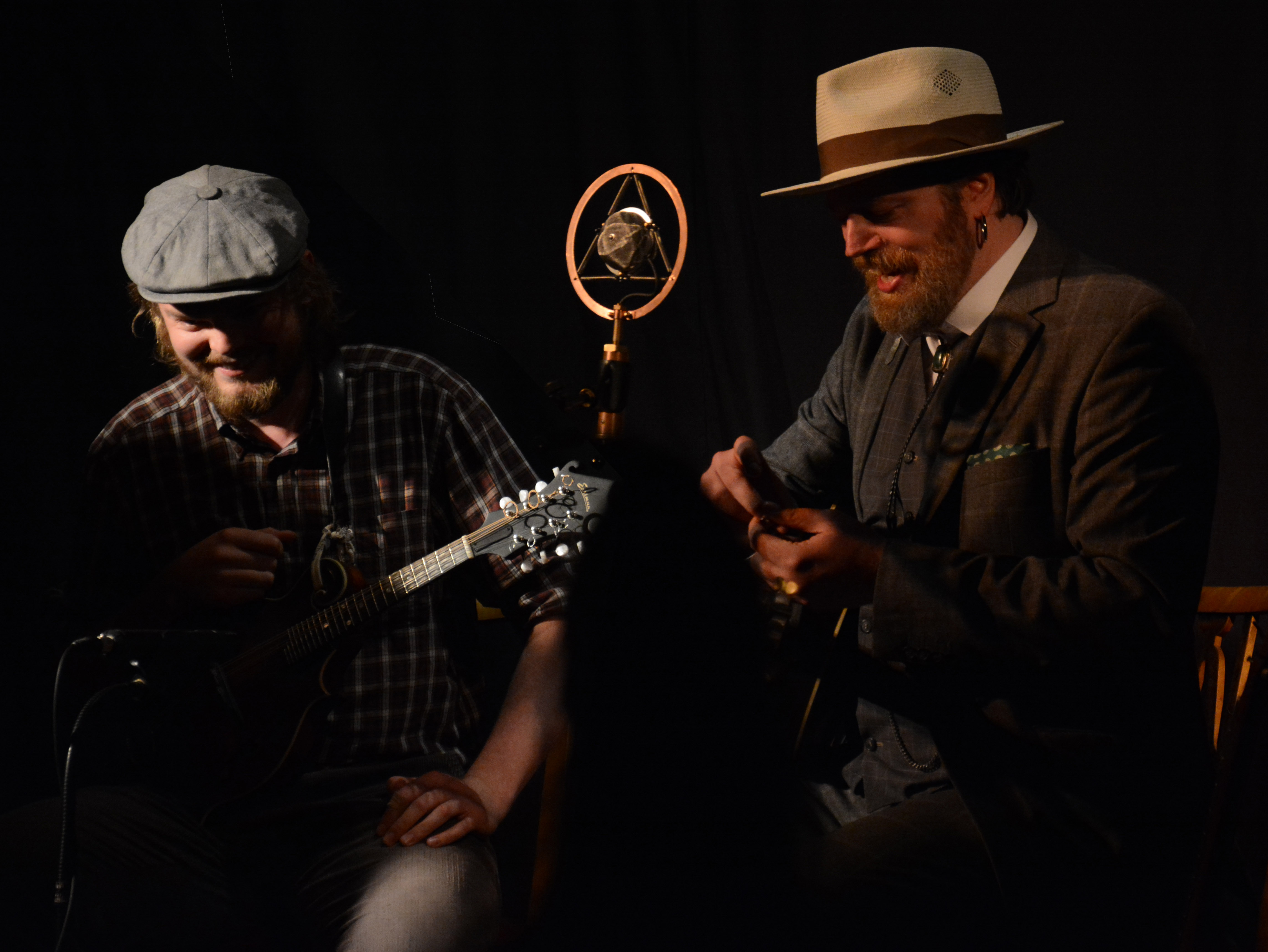 Seven Foot Frank explores the musical idioms of America's depression and prohibition and creates a parallel timeline in which the 1920's never ended.